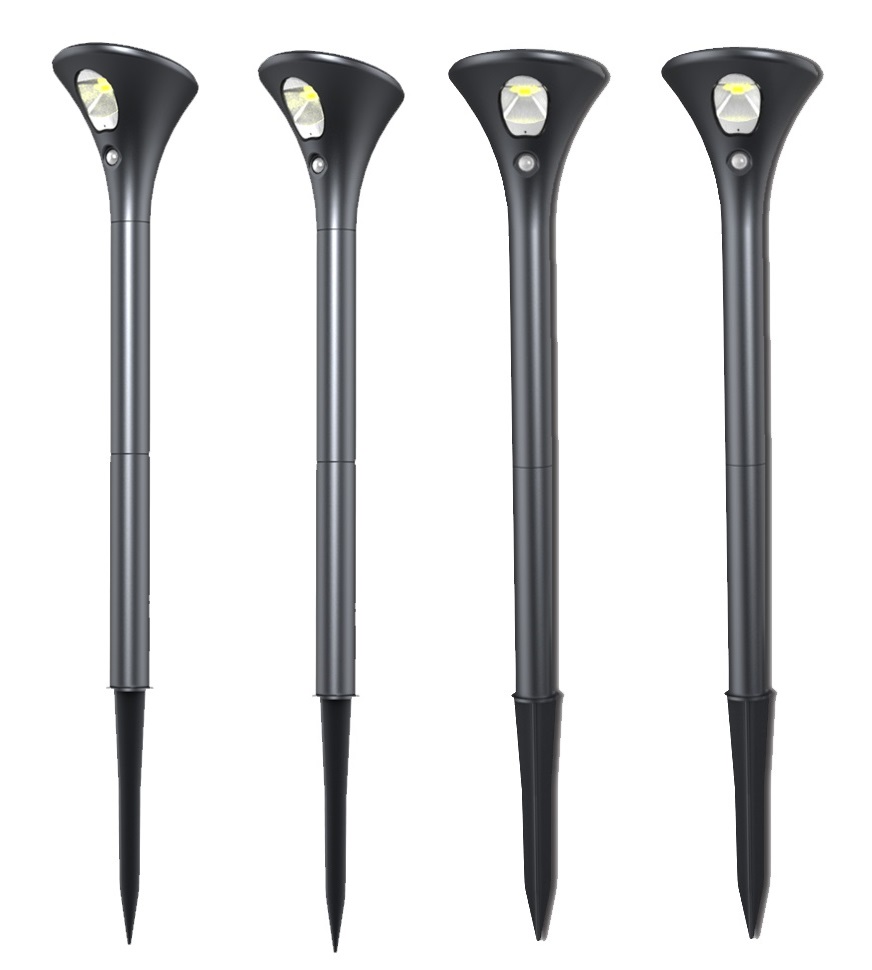 Fexture
● Solar photovoltaic lighting, no wiring, low voltage, safe, en-ergy-saving, environmentally-friendly, save electricity.
● Poly solar panel, high conversion efficiency, good water-proofness.
● Built-in 1500mAh Lithium battery, long working time.
● Good brand SMD light source, super bright, high CRI, long lifespan.
● Photosensitive control+PIR sensing modes, automatic smart control, charge during the day, and discharge in the evening. When motion is detected in the evening,
automatically enter into bright light mode, when people leave, after 22 seconds, it will automatically convert to weak light mode.
● ABS shell, UV-resistant, anti-corrosion, IP65 rating.
● Optical reflector, trapezoid light distribution, perfect lighting effect.
● Three-section connecting pipe design allows flexible instal-lation height selection and to minimize the packaging size.
● Slender body shape design, beautiful and elegant, exclusive product.
Specification
Solar Panel: Poly solar panel 6V/0.7W
Battery:3.7V 1500mAh 18650 Lithium battery
LED: 0.5W 6000K
Controall Model:Photosensitive control+PIR sensing
Sensing Angle: 120 degree
Sensing Distance: 3-5meter
Delay Time: 22 seconds
Charging time: 6-8 hours
Working Time: 10-12 hours (bright light); 100-120 hours (weak light)
Product Size: Φ106*H618.5mm
Material&Color: ABS / Black